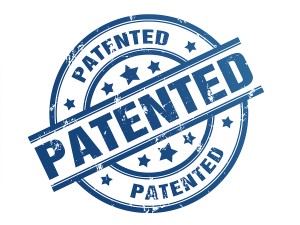 The Curious Case of Virtual Patent Marking
Virtual patent marking was introduced in the United States with the passing of the America Invents Act of 2011 with the great promise of reduced costs and more accurate patent marking. The purpose of marking an article is to provide constructive notice to the public that the article is patented. Failure to appropriately mark an article can preclude the recovery of damages for infringement until effective notice is given.
At the time, it seemed there would be wide-spread adoption of this new option. Why not? There is the opportunity to save costs through easier patent marking (e.g. one standard URL vs. trying to put multiple patent numbers on multiple product). By replacing the physical patent marking with a URL, patent owners can manage notice requirements with greater accuracy, more comprehensive noticing, and immediate updates on patent status. The process also provides a better means for avoiding false marking, with the benefit of avoiding potentially costly product recalls or manufacturing changes. When Congress amended 35 U.S.C. § 287(a) to provide for virtual marking, they identified two particular objectives: (1) to "save costs for producers of products that include technology on which a patent issues after the product is on the market;" and (2) to "facilitate effective marking on smaller products."
In September of 2014, the USPTO delivered a report on Virtual Patent Marking, stating, "[t]he USPTO concludes that virtual marking has likely met its intended objectives of reducing manufacturing costs and facilitating public notice in certain situations, bearing in mind the limitations inherent in this analysis with regard to availability of empirical data and user experiences with virtual marking. To better assess virtual marking's impact, the issue could be revisited at a later date, to account for further user experiences, additional data, and jurisprudential developments."
One year after the USPTO's report, Hyperion's own independent research demonstrates a marked lack of adoption: only 8% of the IPO Top Patent Holders (2014) and only 2% of the Top 100 Consumer Products companies use virtual patent marking. Why is the adoption so low?
Barriers to Adoption
Leading theories include a general lack of awareness of virtual patent marking, the difficulty in linking patents to products, and uncertainty over how to set up virtual patent marking.
It may be difficult to measure awareness for virtual patent marking, but the idea did get a significant amount of attention in its rollout, and certainly law firms and IP service provides have every incentive to make their clients aware. Awareness may likely be less the issue than perhaps interest.
A more significant obstacle may be the challenges associated with linking patents to products. For many corporations focused on innovation, the efforts required to both associate all patents with their correlating products (also rarely a one-to-one proposition), as well as to maintain those associations in a public forum, pose an acute set of challenges, including the identification of resources, the establishment of processes, and integration of disparate technologies to support the initiative.
Furthermore, it is not entirely clear what the requirements for a virtual patent marking website are. The America Invent Act requires that the Internet posting "associate the patented article with the number of the patent." As the USPTO report noted, there are many ways in which to associate the patented article with the patent number (e.g. listing each product model and the patents associated with it, listing on the patent numbers without listing specific products, listing product types with associated patents, listing patents by Universal Product Code, listing patent numbers to hyperlinks of PDF documents of patents associated with the product, etc.). With so many apparent approaches and little legal history (i.e. court decisions) to provide guidance, simply deciding how to cast the patent marking website presents a challenge – and getting it wrong (whatever "wrong" may mean) may significantly mitigate the constructive notice requirements.
Further Research
Fur us, the markedly low adoption is an anomaly we think bears further research. Hyperion Research is continuing its examination of this topic with a broad market survey and a custom research agenda to more clearly define the landscape and explore additional conditions and approaches. Did virtual patent marking come before its time? Will 2016 be a turning point for virtual patent marking? Stay tuned.
Help the cause! Lend your own thoughts and experience by completing our quick Patent Marking Survey. Click here to support the Research!

---
Additional Information
For additional information or to request to speak with a Hyperion representative, please complete the short form below: