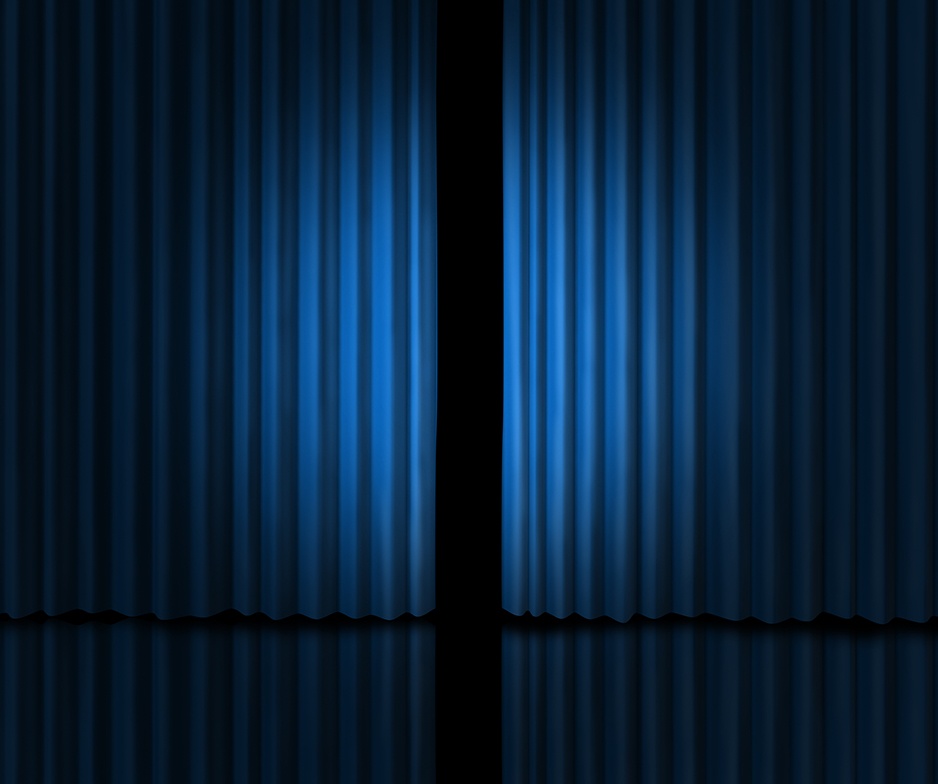 SNEAK PEEK: WHERE ARE GC's INVESTING?
Hyperion Research is preparing to release our MarketViewTM Report: Enterprise Legal Management for Corporations, updated for 2017. Incorporating over 500 hours of industry benchmarking, primary interviews, client references and vendor briefings, the report provides an invaluable resource for understanding the leading trends in legal operations. Our coverage focuses on the solution needs of corporate legal departments of all sizes that are seeking integrated solutions that include modern capabilities in spend management, collaboration, workflow and advanced analytics.
The report includes a detailed review of both market participant and advanced solution vendors, and is an excellent starting point for evaluating current systems and new system selections.
Our recent Hyperion Research benchmarking has illuminated many critical path trends and developments in the space. We'll report on all of this in the forthcoming report, but wanted to offer our Research subscribers a sneak peak at our proprietary VPI InfographicTM, which charts industry-wide trends and attitudes about Value, Priority and Investment in key ELM capabilities and competencies.
We think you can study this chart for hours!
For 2017, the ELM VPI InfographicTM confirms that the core operational functions of an ELM enterprise—tracking matters and spend—are still very much the major drivers for corporate legal investments. Yet it also reveals some surprising shifts and contradictions to the prevailing discourse.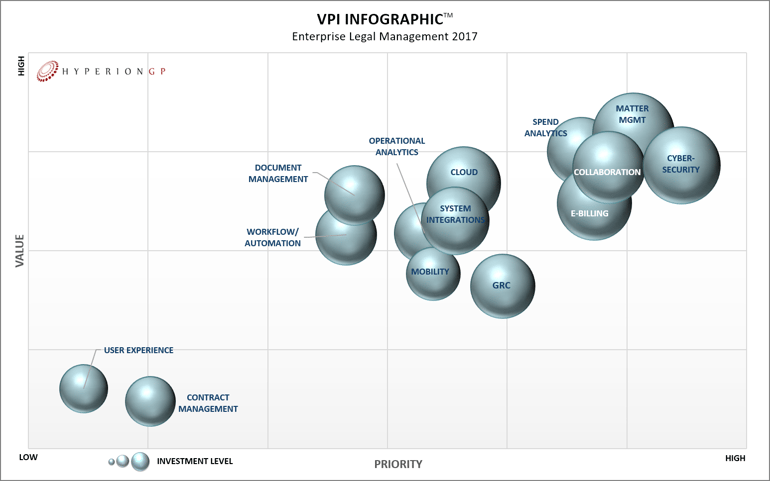 Some early findings to ponder and ruminate:
Cybersecurity is as prominent an operational concern for legal operations managers as the traditional market drivers, demonstrating a full 150% surge in two short years.
Despite all the rhetoric about the "rise of legal operations," law departments clearly still define ELM largely as being about e-billing and spend.
Cloud and Mobility are registering significantly more important than in previous years.
Contract Lifecycle Management (CLM) is maturing as a discipline, characterized by specialized capabilities in content management and workflow/automation, yet legal ops managers are struggling to define the ROI.
Of course, there's so much more, and a significant amount of data behind this VPI InfographicTM. We're excited to bring you the full report this month!