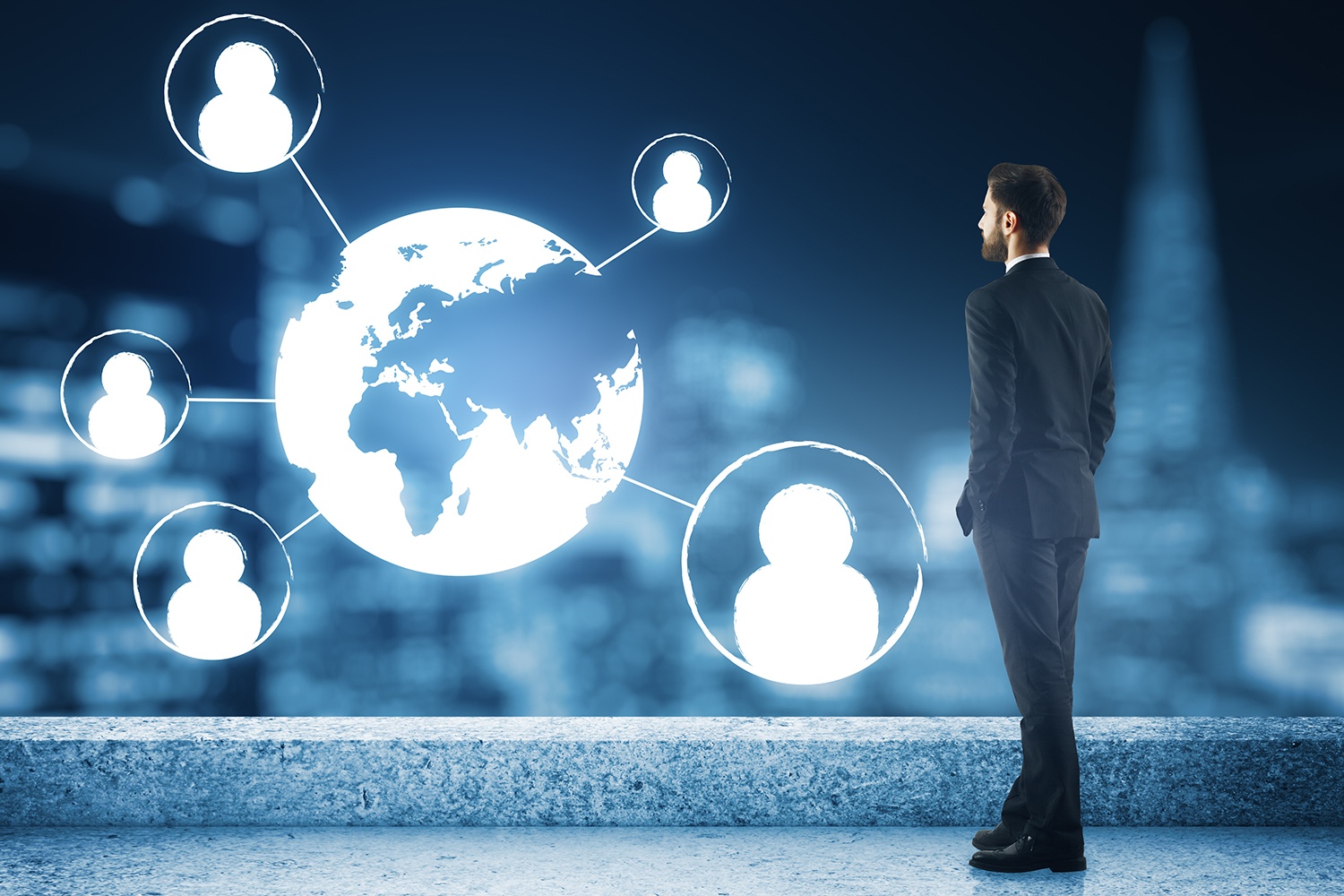 Operationalizing Resources: The New Balance
Almost a decade from the financial crisis of 2008, the so-called new economy has wrought fundamental shifts across the business spectrum, including challenging long-established norms for the legal profession. Intense new scrutiny driven by the pressures to reduce costs has created a new normal characterized by persistent pressures on rates, billing models and fee arrangements, quality and outcomes. As the profession struggles with the challenges to their 100-years-old model, the market has also introduced a broad base of new competitive players, models and approaches to fundamentally redefine legal work.
There has been no shortage of media coverage about the challenging job market new law school grads are facing – let's face it, law schools are still struggling to place a glut of new lawyers. Lawyer jobs are down for a variety of reasons, but at the core have been the encroaching challenges of new resource models available to general counsels as they seek high quality – yet highly cost-competitive – legal services.
Law departments have become more creative about optimizing the balance of resources, experimenting with various models and employing new strategies born in legal and, more regularly, borrowed from outside.
These models include everything from panel counsel programs and contract lawyering to the leverage of non-lawyer staff, innovating with technology, and more.
Recent polling data on legal operations management and the rebalancing of resources, part of Hyperion's on-going market benchmarking programs, highlights the entrenched and maturing shifts in legal service delivery models, as shown in Fig 1, below.
Most compelling and certainly highly reflective of the "new legal economy" is that nearly two-thirds (61%) of general counsels expect to continue to shift work away from traditional legal services providers (outside counsel) to in-house lawyers and staff (36%) and to outside legal service providers (25%).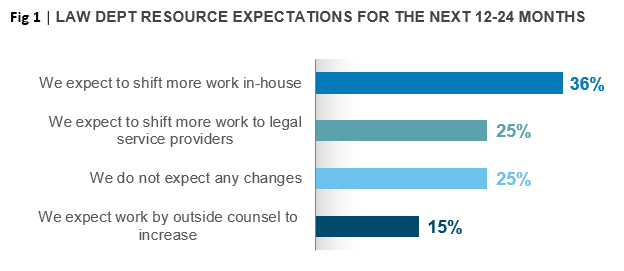 The expectation that more work will shift to outside (non-law firm) legal service providers should not be underestimated. With emerging technologies and software solutions, legal resource models now extend beyond just lawyers, whether in-house or outside counsel. Powerful practice management solutions focused specifically on legal operations and performance management are serving to automate and consolidate huge droves of manual, task-driven legal work, making it viable for non-lawyer specialists and staff to handle legal work at scale.
While the majority of responses in this recent benchmark support the shifts in legal service delivery models we've observed over the last 5-8 years, it's also important to note that a significant number (40%) of law departments expect to either maintain the status quo (25%) or increase work sent to outside counsel work (15%). Based on Hyperion's 2016 benchmarking study, this isn't surprising. That study shows that the large majority of legal practices are creating sophisticated supply chain models that include outside services and investment in process automation technology, focusing resources on the most value-add responsibilities of the organization.
Alternative legal service models have not only attained a critical mass, but their mainstream presence today presents a powerful force for creativity and innovation in seeking the best solution for the situation. This is often a bolster – not a threat – to the venerable practice of law and the often acute need for legal expertise. There are going to be times when the cost of legal expertise is both justified and expected. Law is a craft, one that requires specialist training and know-how that only lawyers can deliver well. In today's complex global business world, law is also a strategy, a defense, and a critical risk mitigation tool that both supports and enables countless revenue streams.