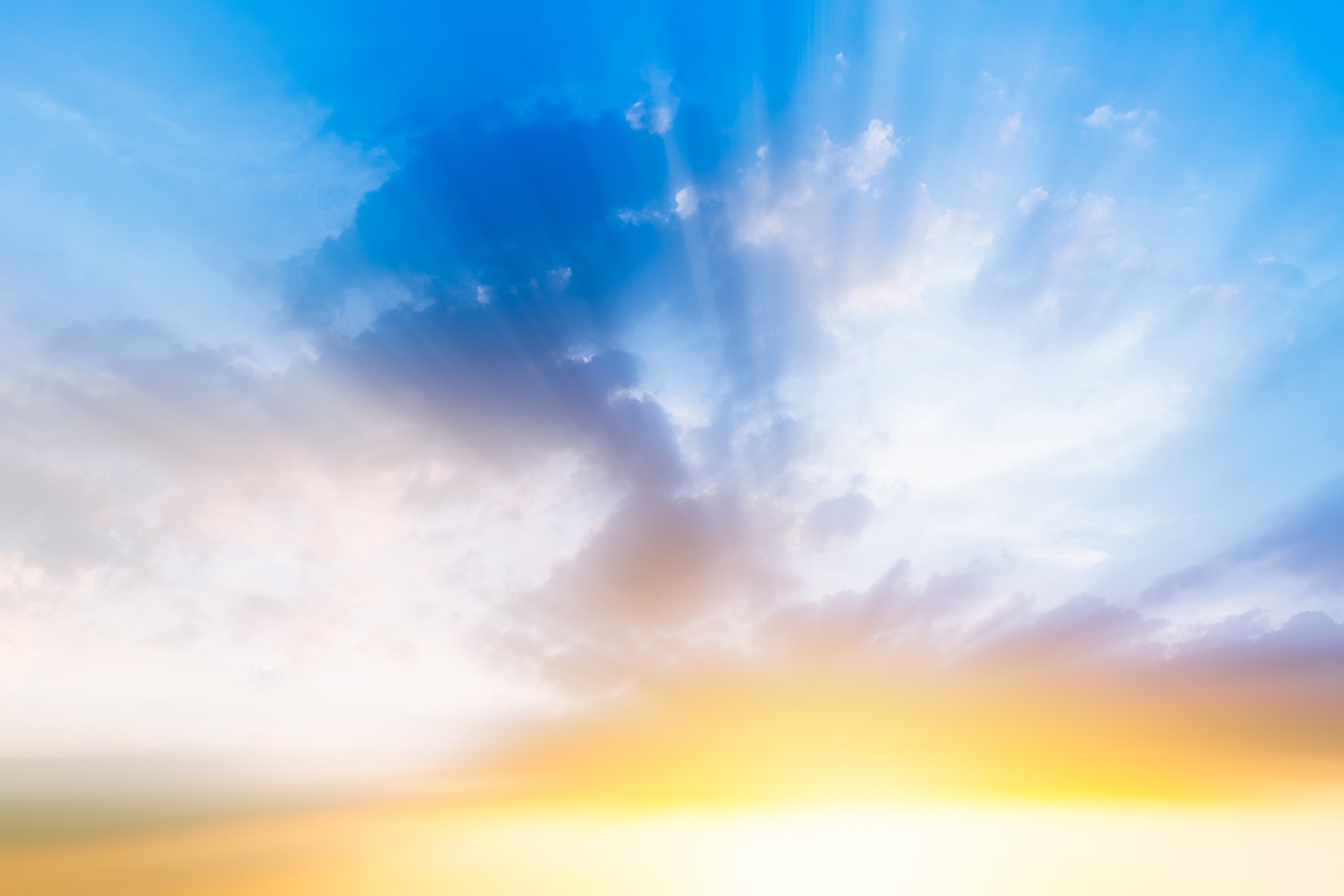 Lost in the Cloud
Human trust in technology has grown exponentially in the last decade. We put our credit card numbers and personal information on the internet and depend on security encryption to keep it safe. We entrust our lives to planes that are often piloted by software. Even the possibility of self-driving cars moving throughout our cities is approaching reality; just so long, of course, as concerns about safety and reliability are fully assuaged.
This progression of technology, from early adoption to general acceptance, is no better exemplified in legal than in the on-going conversation about Cloud technology.
The idea of using remote servers for hosting, sending, and receiving company-sensitive information was once anathema, with strong doubts surrounding the security of anything kept outside the bricks and mortar firewall. In 2011, Hyperion's legal operations benchmarking showed that an overwhelming majority of legal organizations (75%) required or preferred their technology in-house. Just six years later, and the attitudes have shifted dramatically – from "buzz word" to a prevailing deployment model, our data show a near 180-degree shift towards preference for cloud.
Have cloud-based solutions evolved enough to overcome legal's ardent concerns over security, privacy and control to become not only viable, but more convenient and accessible?
Fig 1. Cloud Policies in Legal

A data point we update industry-wide in every other year, for 2017 Cloud continues to gain broad acceptance (Fig. 1), with over a third (36%) of legal practices reporting technology policies preferential to cloud-based solutions. Representing a tripling in cloud-friendly attitudes in just six short years, Cloud has become a solidly influential force in legal IT. However, more than two in five legal organizations today either require (23%) or favor (21%) their technology to be hosted internally. It is clear that while Cloud is attractive, influential, and growing, internal data and application hosting remains keystone.
The GROWTH OF Cloud and Its Embrace
The embrace of the cloud in legal has been a deliberate one. Legal has traditionally been more conservative than other industries in its adoption of new technologies, and this rings true with our benchmarking results. As our year-over-year benchmarking demonstrates, preferences for on-premise solutions have fluctuated somewhat as legal IT and operations managers grapple with new technologies and fresh approaches. However, the onward march of modern cloud-based solutions has been steadfast and tenacious – by no means a majority share of enterprise infrastructures, it continues to climb steadily and with determination. We expect cloud-based innovation to continue to drive market penetration, with deliberate and steady growth, but not particularly to pose a transcendent challenge to on-premises enterprises in the near future.
Fig 2. Year-Over-Year Cloud Policies 2011-2017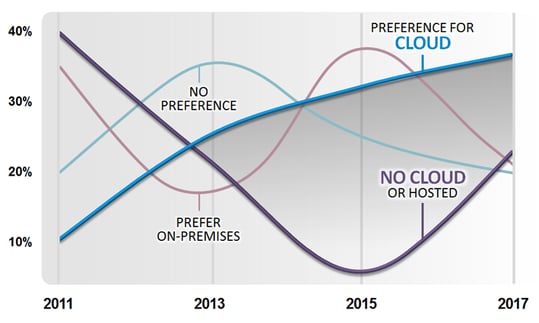 Nevertheless, despite the continued entrenchment of on-premise solutions, cloud infrastructures are increasingly practical, cost-effective, and accessible solutions for legal; more than just infrastructure, Cloud presents many important new opportunities for improved user experiences, access, configuration, maintenance, and support.
More legal operations managers today confidently deploy cloud-based mission critical applications, and often prefer cloud options for a myriad of reasons. The popularity of cloud-based solutions, and the new subscription licensing and support models they've introduced, have dominated both technology acquisition decisions and solution development roadmaps. For legal organizations, the continued concerns about the security of data, the reliability of mission-critical applications, and potential legal liabilities stemming from data privacy regulations ring true and material – and for some forever intractable – but the steady pace of innovation is clearly shifting attitudes, budgets and businesses.