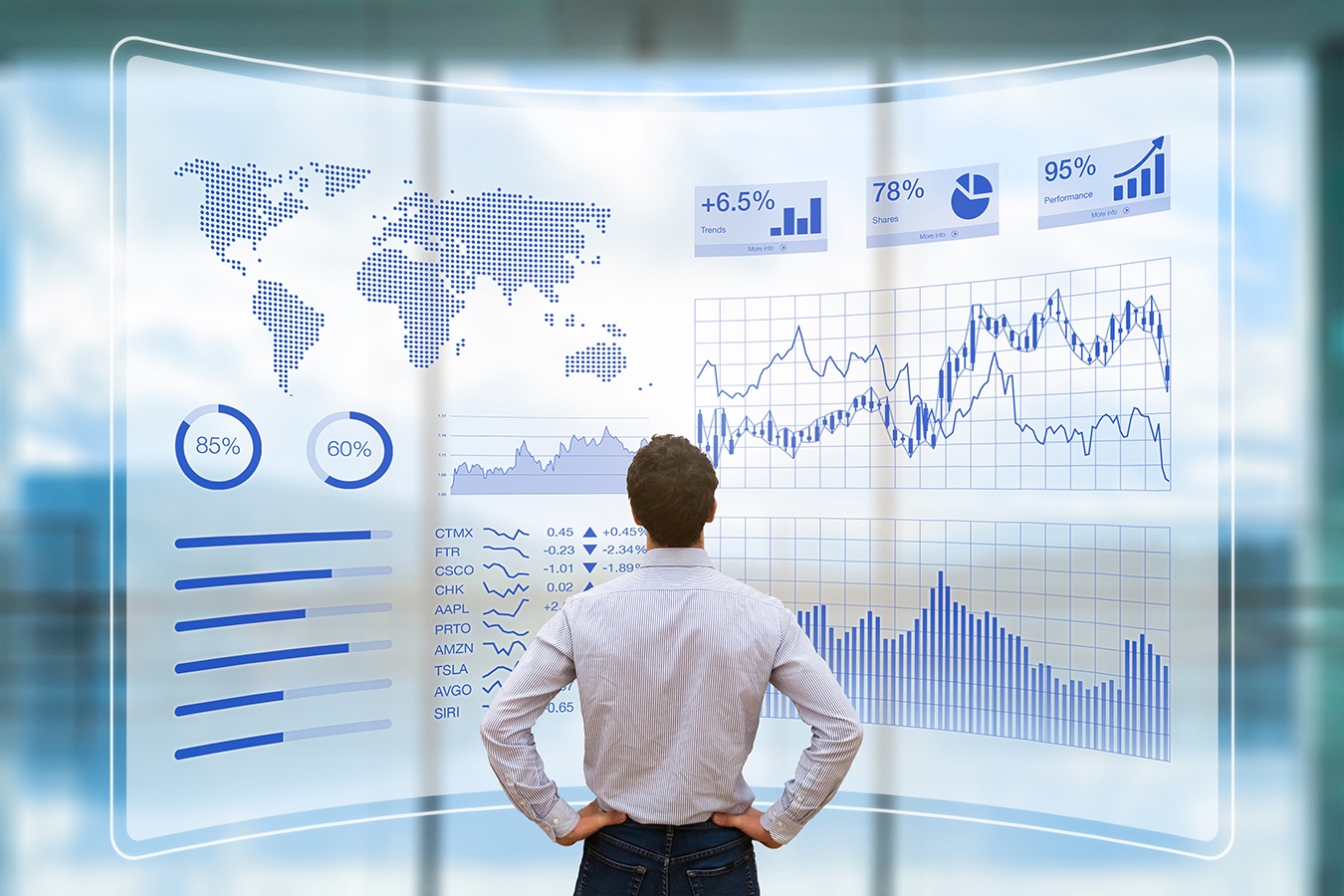 Legal Metrics for Action
Legal operations excellence is about finding that right balance between supporting the day-to-day challenges of the practice of law and finding ways to harness the tools and experience of that practice to innovate for more effective legal and business outcomes. But that's easier said than done!
As legal operations professionals, each of us is deeply committed to the efficient and effective delivery of services for our clients. We look for strategies to help contain costs and enhance performance. We understand that monitoring and tracking performance, matters, relationships and costs are vital to delivering the greatest value to the organization. Operational metrics and KPIs – properly integrated into process management – can both help us identify problems as well as tell compelling stories of success.
Hyperion Research has consistently found that the overwhelming majority of legal organizations track and manage legal spend metrics, and with nearly 20 years of eBilling and matter management sophistication, this makes it the most mature and widely-used category of legal performance management.
Despite that maturity, Hyperion's recent polling measuring trends and attitudes about legal operations produced a surprising insight: although Legal Spend metrics comprise the most widely used (and available) data, only 20% of legal operations professionals consider it actionable (Fig 1.).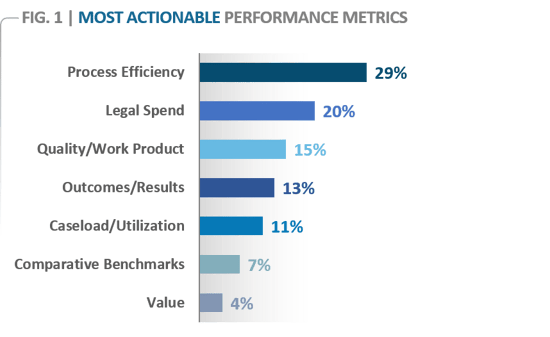 Actionable vs. Measurable
When asked about those legal analytics they could most act on, nearly a third of legal ops professionals propelled Process and Efficiency metrics to the very top of the list.
Legal Spend, the perennial front-runner in every metrics-related poll, still had a strong showing, but rated a full 9 points behind Process metrics.
Our legal ops research has consistently shown a common trend, with Legal Spend as the most reported metric by a significant margin. As we reported in our 2018 MarketView Report on ELM, four of every five law departments focus on spend metrics and reporting, though that same report also highlighted the growing diversity of metrics being reported (see Fig. 2, below).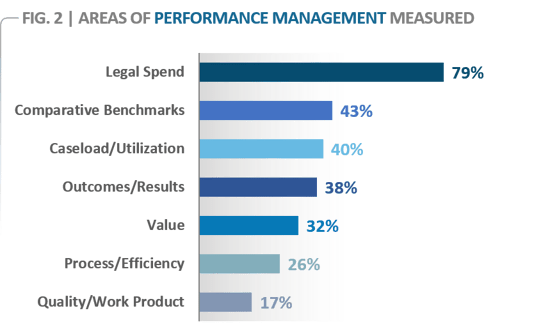 Comparative benchmarks – that predictable nod to the legal profession's consistent need for validation in "what are others doing?" – comes in a distant second, but between the two categories comprise nearly the entirety of the legal analytics solutions market share. Process and Efficiency metrics, which showed up in our polling for the first time in 2017, came in second to last, with 26% of operations managers reporting they measure it. Despite the strong sentiments towards the importance of process metrics, those metrics rank among the lowest of those actually used by legal departments.
Value metrics exposed another important finding: though a full third of law departments measure value, hardly any know how to act on those metrics.
The Rise of Tactical Metrics
So why the dissonance between the data collection activities, metrics and analytics we focus all of our energy on and the metrics we actually find useful to drive operational change? Though law departments, and the solutions market that has served them, have for nearly 20 years defined their operational models through the looking glass of Legal Spend, legal spend may actually be bearing out an important new story: that spend may be too one-dimensional to actually drive legal operations transformation.
We expect this new data reflects the shift we've observed more anecdotally of late of legal operations towards tactical metrics. Process-related metrics are a relatively new feature of legal operations programs, but unlike spend metrics, which focus narrowly on the cost of legal services, tactical operational metrics help us to better understand how well-spent those dollars are.
Tactical metrics help us to manage actual resources and work "on the ground," and to drive insight about the most direct and actionable areas of legal operations.
Measurements of process, the efficiency of our resources, the quality of work product, and our ability to drive results are the most direct measures of the business's ability to drive operational success.
The maturity of legal operations very much depends on the understanding of the complex dimensions of our business and the drive for the tools and approaches that serve those complexities. These recent research results represent – perhaps for the first time – empirical evidence of a growing maturity in legal operations, and importantly, a paradigm shift from "how much do we spend?" to "how well do we spend it?"