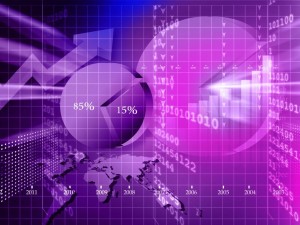 IP Portfolio and Spend Management
Intellectual property management (IPM) is a now a well-established practice and solution category for innovation- and brand-driven companies. In developing management practices that are business-aligned, these intellectual property stakeholders rely on technology systems and tools for the informational foundation on which they build their strategies, processes and organizations.
The topic of legal spend in corporate law departments has become a perennial focus for legal management and operational performance improvement.
While legal budgets have experienced historical reductions, we find that in 2014-15 the real driver in legal spend management will be to seek greater value rather than whole-cloth reductions. As the demand for legal services increases, spending will in fact increase. However, management is applying a higher level of scrutiny and active value management, requiring that legal spend be more intelligent and thoughtful. Inside and outside legal professionals must now work harder for their budgets.
For the intellectual property group, there is a broad range of spend-management opportunities. These include official PTO fees and professional service costs related to such activities as portfolio management (patent annuities, trademark renewals), prep and prosecution, global filing and the use of outside counsel and foreign agents.
Policies and procedures for controlling fees and costs associated with developing and maintaining IP portfolios have become standard for most companies. We find that few companies do not regularly engage in portfolio reviews to identify underutilized assets, and pursue maintenance fee cost savings and/or revenue opportunities. Importantly, most companies have also instituted better protocols for making filing decisions and for periodically reviewing assets as their fees become due, thereby avoiding budget waste. Likewise, in the area of outsourced professional services, the intellectual property area has been a leader in developing alternatives to the hourly-fee model. Our research shows that this trend will continue, particularly as corporations and their preferred providers develop stronger long-term relationships. Also, the role of LPO utilization in the overall budget dynamic is an important consideration (see discussion below.)
Interestingly, despite the heightened focus on spend management, we find that a significant number of companies have not adopted - or have under-adopted - e-billing and financial-tracking systems in their intellectual property practices.
In fact, even when the law department has adopted an e-billing solution more broadly, it may not be implemented for IP matters. This lack of use is often related to the inability of general e-billing systems to meet the unique needs of intellectual property management, such as the support of higher-volume, multi-matter invoices, or the complexities of foreign billing requirements (multi-currency, VAT, jurisdictional regulations, etc.). IPM vendors are now beginning to address this gap, either with native e-billing capabilities, or by integrating to dedicated enterprise e-billing solutions. We recommend that IP groups actively pursue the use of e-billing, as the return on investment can be substantial.