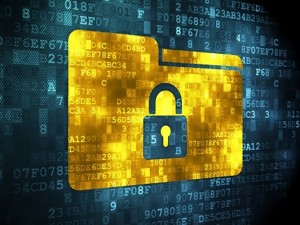 Enterprise Information Management for Legal
The role of information management has taken center stage as a critical IT issue facing legal practice management.
The last ten years have seen rapid growth in the types and volume of electronically stored information, as well as the need to transmit and share information electronically. Legal professionals create and acquire information from a broad range of sources, resulting in literally hundreds of different information types. The added consideration of "outside the firewall" information access, driven by mobility, cloud-based systems and other distributed environments, has raised the critical importance of information governance.
The challenge for legal IT is addressing the full lifecycle of information management including its many complex dimensions.
Enterprise Information Management, or EIM, has emerged as an important IT concept that seeks to integrate the related but often separately managed components of a legal practice's IT ecosystem. While EIM has been well-discussed in general business IT, EIM is just beginning to enter legal IT as an important viewpoint for conceptualizing an effective information architecture. The unique demands of the legal profession, including the proliferation of electronic court systems, ESI related rules of practice, global legal and financial regulations, and professional ethical requirements, all support the strong need for EIM in legal. The Figure below represents a model for EIM that is aligned to the unique requirements of the legal professional's environment.
Both law firms and corporate law departments are challenged to effectively capture, store and manage their electronic information.
This includes both structured and unstructured data. EIM aims to address these challenges by implementing a top-down strategy that aligns the multi-faceted ways an organization thinks about information. In this context, electronic information is treated as a valuable company asset, similar to how a business views its products, software and intellectual property.
When approaching EIM from a strategic perspective, organizations are often challenged to find a common set of definitions and objectives. By the very nature of being comprehensive, EIM highlights the sometimes conflicting interests of stakeholders. Business users are often focused on front-end functional considerations, while IT tends to emphasize the underlying technical aspects related to architecture, interoperability, and governance. Because all aspects are required to be part of the EIM program, clients are well-advised to take a structured, methodical approach that allows for a multi-phased implementation.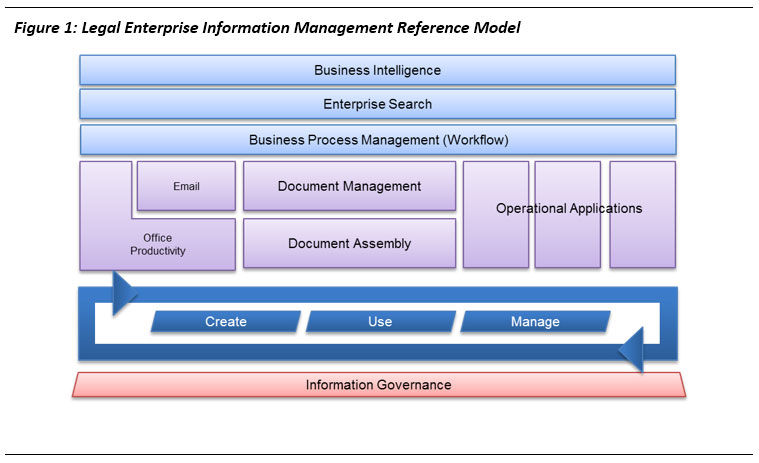 Focus and consistency are critical to a successful EIM strategy. As a threshold issue, legal IT, firm management and user stakeholders must agree on the imperative of a single, firm-wide or department-wide data management strategy. This is particularly important to ensure consistency and efficiency of investment, and avoid the potential pitfall of disparate or even conflicting solution components. Accordingly, the EIM deployment process should start by first building consensus. This includes both a clear sight to the existing challenges, and agreement with a set of guiding principles that will direct the EIM solution approach. An evaluation of the current state, including an inventory of existing information, core processes, and the application environment provides a fact-based starting point. Most importantly special care should be taken that the strategy not be built around any specific technology.
As the EIM program moves into the execution phase, governance becomes an important consideration to ensure EIM related projects fit properly within the strategic framework of the program. While these may often involve technology, equal consideration should be given to process or organization structures that can significantly impact information management.
While the benefits of EIM may be clearly recognized, consistent and long-term management support is essential to instituting a multi-year EIM initiative. Particularly in times of compromised budgets or short deadlines, the principles of the EIM strategy can be tested. A solid, well-articulated EIM program will prove to be the solid foundation needed to stay the course.