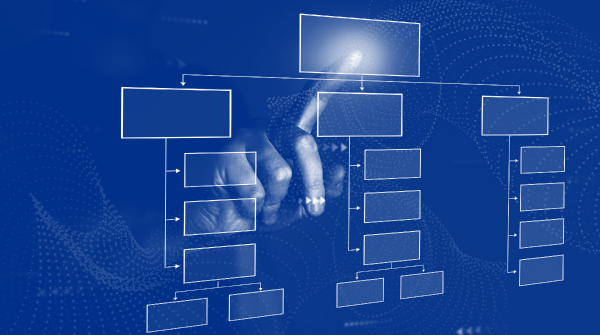 Practical Advice and Use Cases for Workflow Automation Implementation
Researching, choosing, and implementing a workflow automation tool can be overwhelming. Your leadership might theoretically see the value of such a tool, your team might agree that hypothetically it would benefit everyone to implement more automation into their daily workflow but how do you get the buy-in to start this process? By finding the correct use case, integrating your present challenges the tool would solve and road mapping how it helps your team.

Start Simple
How do you get the benefits of automation and reduce the chances of resistance or fatigue in your implementation process? Start simple. Focus on a core requirement of the process and pursue a phase automation approach.



Law Department Use Cases to Start Simple

:
-Self-Service NDA Request
-Travel Request/Approval
-Legal Request Triage/Legal Front Door



Law Firm Use Cases to Start Simple

:
-New Business Intake/Conflict Request*
-Engagement Letter Tracking
-Vendor Onboarding
* NBI often drives initial technology purchase and use case


Phased Approach
The entire point of an automation initiative is to make processes more effective, automating routine work so that the work and information gets into the right hands and systems efficiently. By pursuing incremental changes to existing processes, your organization will see the value of your automation tool while easing the transition for end-users. Getting your team trained, keeping discussions open and transparent, and integrating that feedback into the process will increase buy-in and confidence of the tool.



Law Department Use Cases to Phase In

:
-IP renewal
-Risk Rating
-Policy Management



Law Firm Uses Cases to Phase In

:
-Marketing Capture Follow Up
-Rate Change: Client and Matter

Implementing Success
A simple, focused, phased approach can keep implementation costs down and be incrementally planned and scheduled- so as not to dominate the budget and overwhelm staff with training. No need to implement complex processes and start adding items from your automation wish list; you'll likely experience resistance from all business units. But by starting simple, finding the proper use case for buy-in, keeping communication open and training on a regular basis so all end-users are confident with the tool, you'll find that process automation is rewarding and beneficial to the entire organization. Workflow automation is a journey, not typically a one-project-only effort. Building a cross-functional team that can review and document use cases, build consensus, and usher the projects through from inception to rollout is critical to continued success on this journey.



This insight post is based on the "How to Identify Use Cases and Gain Traction with Expert System" session from the LegalTech Hub Workflow Automation Conference on June 7th and 8th moderated by Garvin Fouts, Senior Director at HyperionGP, an Epiq company. For over 13 years, Garvin has led the Business Process Automation and Workflow solution client consultation service. With the help of his team, they've created workflow automation solutions for some of the most advanced legal departments and law firms around the world.