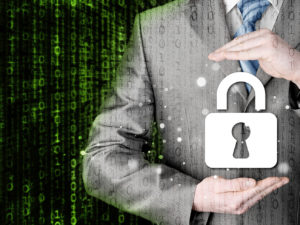 Trade Secrets and the New Normal
Important New Guidelines for Employees and Employers
Some time has now passed since the Defend Trade Secrets Act (DTSA) was signed into law in May 2016. The DTSA ushered in a broad set of new protections for corporate trade secret misappropriation and – notably – new enforcement mechanisms. Though the DTSA addressed a number of important gaps in law and jurisprudence, it also introduced a number of little known and understood requirements that impose important challenges and obligations on innovation-based businesses.
Despite heavy public attention on the DTSA's focus on corporate remedies, damages and especially a new federal cause of action for recourse in cases of trade secret theft and misappropriation, the law also introduced new requirements and burdens on the employee-employer relationship and a number of governing doctrines.
Law firms and corporate law departments alike are still working to understand the scope and effect of the DTSA, especially its potential to reshape the IP profession and corporate governance at large. Already since the DTSA's passage, we have seen a number of federal cases test the depth and breadth of the legislation's new requirements on employee agreements and the establishment of new requisites for the preservation of confidentiality and trade secret enforcement. These cases give us important insight into the law, and how its requirements governing employee agreements may serve to fundamentally alter long held tradition.
A number of watershed cases have emerged in the past six months, including:
California's Henry Schein, Inc. v. Cook which involved a request for an injunction for the "looting" of HSI's confidential reports, equipment proposals and price quotations;
Panera, LLC v. Michael R. Nettles and Papa John's International, Inc., which sought a temporary restraining order against ex-IT executive, Michael Nettles;
C. Dean, Inc. v. City of Miami Beach, Florida, an injunctive relief case in South Florida involving disclosure of payrolls; and
Dazzle Software II v. Kinney, a software misappropriation case involving the first use of the DTSA's controversial ex parte seizure authority.
These cases demonstrate the willingness of corporations to invoke the DTSA against internal actors, and also demonstrate new DTSA-influenced legal strategies. On the one hand, cases such as Dazzle Software II v. Kinney, where the defendant was found guilty of stealing trade secrets, demonstrate the strength of the new legal remedies; while cases such as Panera v. Nettles, where there was no evidence of actual misappropriation, demonstrate new legal precautionary measures. The costs of trade secret litigation can be high; despite the new allowances for pre-emptive action, Panera, for example, was required to put up a $200,000 security bond in the event of a wrongful enjoinment against Nettles.
The DTSA provides for important and long-overdue new benefits for corporations, but also imposes myriad new administrative requirements and obligations as counterbalance to ensure the applicability of its benefits. These include:
(1) A required "whistleblower" notice and updates to all employee agreements
(2) An update on inevitable disclosure injunctions
(3) New limits on legal recourse

Protecting the Whistleblowers
For companies seeking to enforce protections against employees who have made company trade secret disclosures as part of a whistleblower cause of action, the DTSA provides important new immunities for those employee actions.
The DTSA states directly that (§1833 (b)):
An individual shall not be held criminally or civilly liable under any Federal or State trade secret law for the disclosure of a trade secret that is made in confidence to a Federal, State, or local government official or to an attorney solely for the purpose of reporting or investigating a suspected violation of law.
The DTSA extends legal protection for those reporting illegal activity not only with immunity from misappropriation charges, but also from retaliatory lawsuits, as long as the individual makes those disclosures confidentially (e.g., under seal, under attorney-client privilege, etc.). It's also worth noting that these whistleblower immunity exceptions trump all other laws, including state, federal, criminal and civil trade secret laws.
Importantly, the DTSA requires corporations to acknowledge whistleblower immunity, provide notice of same (or incorporate by reference) to its employees, and update all existing confidentiality agreements with the acknowledgement, with the penalty of forfeiture of double damages.
The DTSA spells out specific notice requirements as well, including a reference to the DTSA, specifically in reference to the employee and a statement of non-liability for disclosing actions in the specific context of a whistleblower action.
Inevitable Disclosure Injunction
Before the DTSA, in states that supported injunctions, employers had the power via a non-compete agreement (or by invoking the inevitable disclosure doctrine afterwards) to prevent an employee from working for a competitor upon a reasonable fear that he would "inevitably disclose" trade secrets learned in the course of his employment to the competitor.
While deliberately not adopting the federal inevitable disclosure doctrine, the DTSA effectively sustains the same scope of power for injunctions in states that support it, with a few added limitations in favor of the employee. Under the DTSA, injunctions cannot prevent a person from entering new employment with a competitor, but they can place conditions on employment. These conditions, however, are subject to the following criteria:
Entering employment with a previous employer;
Having evidence of threatened misappropriation and not merely on the information the person knows; or
Not conflicting with applicable State law prohibiting restraints on the practice of a lawful profession, trade, or business.
Importantly, the DTSA does accommodate for injunctive relief where there is "actual or threatened misappropriation" (18 USC § 1836(b)(3)(A)(i)), but now, contrary to previous precedential cases such as PepsiCo, Inc. v. Redmond, which established that an injunction may be used based on information known by an employee, evidence of a threat or potential misappropriation is now required to convince the court.
Limits on Legal Recourse
This condition creates a new onus for companies to create a preemptive plan for trade secret protection. Preparedness will help keep pace with litigation and minimize (or prevent) delays that could mean the forfeiture of important DTSA benefits and recourses.
Finally, it's important to note that misappropriation of secrets that occurred before the enactment of the DTSA cannot be subjected to its penalties. Further, any misappropriation that may continue from pre-DTSA cannot be subject to new causes of action as multiple offenses, but within this scope is counted as a single act of misappropriation.
What Lies Ahead?
While the DTSA ushers in important new protections and bolsters trade secret law in material ways —providing civil action in federal court, creating a legal framework which complements the UTSA, and more—the Act also imposes several new obligations on the employee-employer relationship, which, if left unaddressed, have the potential to strip stakeholders of any recourse. For innovation companies, it's been long understood that the value of Trade Secrets can far surpass that of actual protected IP; and while the DTSA will likely serve to reshape the dynamic of corporate information governance and asset protection, the New Year also presents an important opportunity to act proactively to establish compliance guidelines and procedures to understand, nurture and preserve everyone's rights – both employer and employee.