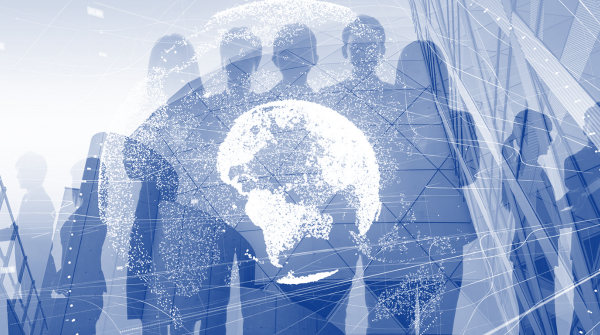 Streamline Your Process with a Legal RFP Management Team
Which firm is the best fit for this matter? How much is it going to cost?

Corporate law departments must answer these two crucial questions at the start of every matter, and it's increasingly common for them to implement a traditional Request for Proposal (RFP) process to ensure that they're choosing the right firm and getting the best value.

The RFP process, however, can be complex and time-consuming. Using an eRFP platform eliminates many but not all of the hassles associated with overseeing the process, but those that remain can drain both time and energy from a legal team. New law providers have moved to solve this problem for law departments by developing RFP as a Service offerings, known as RFP Management Teams.
What is an RFP Management Team
An RFP Management Team specializes in assisting corporate law departments with the development, execution, and management of RFPs. These teams consist of experienced legal professionals, consultants and analysts, who understand the legal industry, the RFP process, and the nuances of working with outside counsel. RFP Management Teams are a new way for law departments to find the best outside counsel for specific legal matters efficiently and effectively.
Why use an RFP Management Team
The legal market is more complex and competitive than ever. This has made it more challenging for law departments to find the right outside counsel, negotiate favorable rates and terms, and leverage RFPs as a way to exercise buying power. This is where RFP Management Teams play an essential role by providing the know-how and support to quickly execute the RFP, freeing up law department staff to focus on more strategic issues related to the matter.
Advantages of using an RFP Management Team
Efficiency: First and foremost, an RFP Management Team increases efficiency, not only in the RFP process but also for engagements, by developing a clear and comprehensive scope of work, eliciting key requirements, and setting up a consistent set of evaluation criteria.


Communication: An RFP Management Team also clearly and consistently communicates the law department's needs, priorities and expectations to external counsel, and by responding to questions quickly, maintains swift momentum in the RFP process.


Enhanced Evaluation: RFP specialists analyze proposals objectively and thoroughly by ensuring that all relevant information is included and evaluated against a consistent set of criteria, cutting to the chase for the lead in-house lawyer.


Cost Savings: In addition to negotiating better rates and terms, RFP as a Service providers have a deep understanding of the legal market and suggest or help find cost-effective solutions.


Bundled Technology: Because RFP as a Service providers may leverage specialized software platforms that streamline and enhance transparency in the RFP process, clients get the benefit of the technology without undergoing the IT procurement process or incurring separate costs.


Market Intelligence: RFP Management Teams gain insight across client matters, so they are able to quickly spot outliers in proposed pricing, and engage with law firms to ensure the scope is understood. They understand legal activity costs in context and use data-driven insights to negotiate on the client's behalf.


Team Extension: With RFP experts-on-call who know their needs, decision-making style, and evaluation criteria, clients are well positioned to bid out work more often, gaining market power over time. The RFP team can also perform post-matter evaluations to refine RFP practices.
Conclusion
Engaging an external RFP Management Team is a smart choice for any corporate law department looking to optimize RFP processes to get the best value from outside counsel. These specialized knowledge and expertise centers save time and resources so that in-house legal professionals can focus on legal strategies to achieve business objectives.