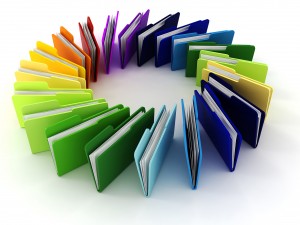 Hyperion Announces 2016 Update to ECM MarketView Report
Hyperion is pleased to announce the publication of the 2016 Update to it's widely acclaimed MarketViewTM Report: Enterprise Content Management for Legal. Hyperion's MarketViewTM process seeks to update the Solution Landscape and related research and assessments for each of our Research Segments on a rolling 12-to-18 month cycle.
With this publication, we release a "mid-cycle" update that contains notable updates we think will be of substantial relevance to our clients and the legal operations market.
This report was first published in May 2015. It was based on the MarketViewTM Research Program for Enterprise Content Management that was executed in the second quarters of 2015. The mission of Hyperion's MarketViewTM Research Program includes the constant monitoring and evaluation of the legal solutions market; we seek to provide complete, accurate and timely reporting to our clients and Research Members to help drive informed decision-making.
In the months post-publication, several events materialized in the ECM Solutions Market that we considered material enough to warrant an update to this Report. This "mid-cycle" report includes all updates for the most accurate representation of the ECM Solutions Market to date.

The updates reflected in this important "mid-cycle" release include:
Complete and updated VendorView Evaluation for iManage Work.

Updates on iManage's management buyback from HP, and new corporate roadmap and strategy reporting.
Based on over 300 hours of industry benchmarking, client interviews and vendor briefings, this MarketViewTM provides a comprehensive review of the ECM/Document Management market for legal organizations, including law firms and corporate legal departments. The focus is primarily on core content management capabilities, as well as a view of the broader context that clients seek from solutions that address the array of specialized content management needs, including structured and unstructured content.
Comprised of nearly 100 pages, the report covers the following areas:
Trends and emerging paradigms in the solution market
Key Solution Components expected from leading solutions
Identification of vendors in the solution landscape
Review and assessment of Advanced Solution providers
Guiding principles for selecting and implementing solutions
This MarketView™ identifies more than 20 Solution Providers serving the ECM market, including Advanced Solution Provider coverage of Epona, iManage, NetDocuments, OpenText, Worldox, and Zia Consulting/Alfresco.
The report is available to Hyperion Research Membership clients, or for individual report purchase online at Hyperion Research. Purchase of the report also includes a 60-minute briefing session with a Hyperion Senior Analyst to discuss and answer questions about the market and specific solution providers.
CLICK HERE for more info and to order the report.