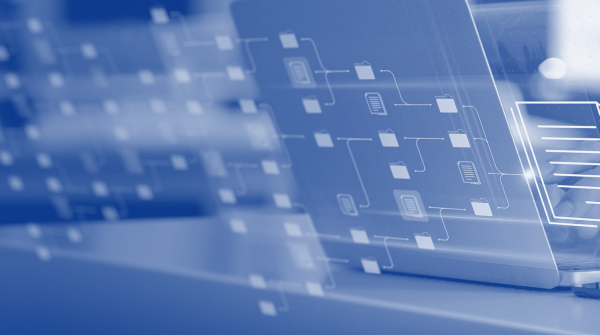 Enterprise Content Management; Solving the Challenges of Adoption
As we discussed in Part 1 of this series, solution providers have made meaningful progress in addressing requirements and adding capabilities, and despite continuing growth in ECM investment, the adoption of these systems by attorneys, paralegals and other users still lags. Further, reports by companies of high adoption rates of ECM, when examined, tend to hinge on the definition of adoption as a function of share of corporate users on the system. Hyperion Research, however, shows that the percentage of content actually captured by the ECM is not adequate.
So, what is driving the challenges in ECM adoption? The obstacles tend to revolve around how ECM technologies support day-to-day work and enable users to work in more efficient, effective and collaborative ways. We find two important factors that prevail in our research across technology categories: 1) system configurations need to relate closely to how users expect to accomplish their tasks, and 2) must easily support users in the environments where they like to work. Then, it is hardly a surprise that the most common ECM adoption obstacles cited are difficulty locating documents, the reluctance to use the system, and systems are too complicated.
Obstacles to User Adoption

Ironically, the ease of use of local and shared drives, e-mail, and personal file sharing services enable the continued reluctance of attorneys to use content management systems. Unfortunately, this use paradigm is dangerous. As users create their own self-contained content management environments—ad hoc and haphazard—they expose their organizations to a higher degree of professional and legal risk. Hence, risk mitigation and security continue to serve as primary drivers for more sophisticated and transparent system use models.
Make it Intuitive and Natural
In the language of one expert we engaged, the cure for "ECM avoidance" is to create "easy ECM" that requires little-to-no training, integrates seamlessly with the systems users already know and use, and can draw user adoption with a lower expenditure of institutional energy. In essence, the leading driver in user adoption is providing a user experience that integrates seamlessly with the daily tasks of legal professionals. In particular, ECM solution providers have taken note of this trend and are providing ways to accomplish three key (interrelated) objectives:
Make points of entry more intuitive

Reduce the number of required clicks

Help users locate the right content more easily
By making content more accessible, workflow interfaces more user-friendly, or eliminating the need for a user interface altogether, ECM providers are increasingly focused on seamlessly delivering content within users' daily processes.
Effective Search is Paramount
At the risk of belaboring the obvious, the need for quick, easy access to content also goes hand in hand with the need for robust search engines. As the type and volume of enterprise content continues to grow at an alarmingly fast pace, so does the need for more powerful, AI-backed search engines – a feature that strongly drives user adoption.
ECM data repositories with advanced classification systems and tens of millions of documents require a search functionality strong enough and fast enough to accurately locate the correct files even when search terms are complicated or vague. Our clients express dissatisfaction with search capabilities particularly when searching complex repositories or integrated software. In response, leaders in the ECM market are bringing AI to bear to automatically predict e-mail data profiling and archiving locations – a key priority – and more.
UI + Eureka => Adoption
The rise of advanced search functions succeeds only in conjunction with user interfaces that even the least tech-savvy legal professional can understand with limited training. If a system has an easy-to-navigate interface but poor search functionality, organizations risk user frustration with difficulty locating content in the repository. Conversely, if a system has a superior search functionality, but it is too complex for the average user to navigate comfortably, organizations risk user disengagement and attrition.
Both scenarios are driving vendors to deliver solutions where access feels easier, quicker, and more familiar, eliminating barriers to utilization while also improving productivity and data security.
---
Hyperion Research will be conducting another deep study and analysis of quickly evolving ECM practices and solutions later this year. To be included in the benchmarking study and receive notice of the next ECM MarketView report, provide your contact information here.